English Page
〜 Welcome to Kunito Int'l Youth Orchestra! Since 2013 〜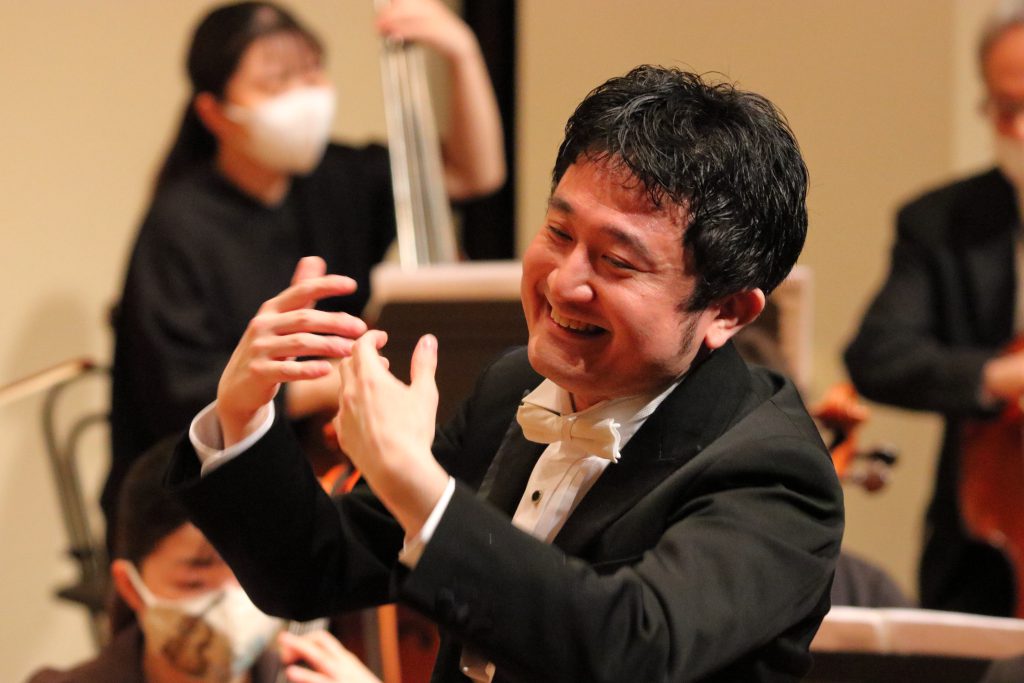 Thank you very much for visiting the Kunito Int'l Youth Orchestra (KIYO) website!
Established in January 2013 and based in Shakujii Park, the "Shakujii Int'l Youth Orchestra" was founded under the musical direction of Mr. Kunito Nishitani. In 2015, we rebranded as the "Kunito Int'l Youth Orchestra". That same year, we introduced a specialized Solfege class for mastering sheet music reading techniques. While learning and practicing music in a free and enjoyable atmosphere, our experienced instructors are dedicated to providing solid support, ensuring every student's substantial improvement. We strive towards being a premier youth orchestra!
In addition to our core activities, we have hosted masterclasses with university professors invited from abroad, and our regular concerts have been featured in media outlets such as J:COM and Nerima NPO News. Through our orchestral activities, both our orchestra and its members continue to grow, achieving numerous accomplishments in competitions and auditions. We maintain a mutual cooperative relationship with our sister orchestra, the "Shakujii International Orchestra". Our 5th concert in 2018 saw us perform Liszt's piano concerto to great acclaim, featuring a collaboration with the esteemed Professor Jasmine A. from the prestigious University of Florida.
Our guest instructors include Mr. R. Haken, a professor from the University of Illinois. We also welcome distinguished instructors such as Kyojin Mori (former principal performer with Tokyo Vivaldi Ensemble and Tokyo Zolist), Yuuki Ito (affiliated with Tokyo New City Orchestra), Takako Tezuka (affiliated with Tokyo Philharmonic Orchestra), and Rino Ando (affiliated with Oikawa Music Office), who provide guidance for each section. We are currently focusing our efforts on fostering future international collaborations and joint performances with various bands and orchestras, both domestically and internationally!

Kunito Nishitani
〜 Join! 〜

KIYO is currently recruiting positions for violin, viola, cello, and contrabass!
Conditions of recruitment:
1. Students (1st grade to senior in high school)
2. Enjoys playing music with others.
3. Comfortable shifting string positions (ie. 1st to 3rd).
Entrance fee: \3,000
Monthly fee: \3,000 (1500 yen for each rehearsal)
If you are interested in joining KIYO or have any questions, please feel free to fill out the inquiry form below
KIYO inquiry form (*also used as KISS Violin& Viola Lessons inquiry form)
〜 Practice schedule 〜
Rehearsals take place twice a month on Saturdays.
Place: Shakujiikoen Furusato bunkakan, 1st Flr, at Meeting Room
Access: https://www.neribun.or.jp/web/23_access/f_index.html
Time: 18:00-19:20
Thank you for your interest in KIYO!
Contact us here!